Services
Services

All patient referrals are welcome and anyone can inquire about our services. All patients and care-givers have the right to choose their own health care. Below is a list of the services we provide.
We accept Medicare, Medicaid and various Private insurance plans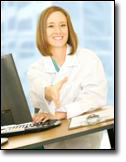 SKILLED NURSING
Wound VAC Certified

Clinical Teaching
Colostomy/ Urostomy Care

Infusion Therapy/IV Therapy (PICC Line Care, IV Antibiotic Therapy, Enteral Feedings)

Tracheostomy Care

Monitoring Oxygen levels via O

2

Stats

Foley Catheter Care

Anticoagulant Management (

PT/INR

)

Pain Management
PHYSICAL THERAPY
In Home, patient specific strengthening and mobility exercise assessment and care plans
OCCUPATIONAL THERAPY
In Home Fine Motor Skills Assessment and Plan
SPEECH THERAPY
In Home Speech and Swallowing Assessment and Plan
MEDICAL SOCIAL WORKER
Assistance with Social Services and Community Programs

In Home Safety Assessment
DIETITIAN
In Home Nutritional Education and Assessment Plan
HOME HEALTH AIDES

In Home Grooming and Cleanliness Assessment and Plan
Often patients are referred by doctors and other health care professionals. However, Living Tree of Life Home Health can take referrals from any care-taker or loved one.
Everyone has the right to choose their own health care
As a patient or a care-taker you have the right to request your own physician and home health care provider. According to the Patients Bill of Rights and Responsibilities, as set forth by President Clinton's Advisory Commission on Consumer Protection and Quality for the Health Care Industry, "Patients have the right to a choice of health care providers."
Call Living Tree of Life Home Health Care for more information
Calls are personally answered at
during regular business hours. We also have clinical staff available 24 hours a day 7 days per week. SI HABLA ESPANIOL